Monday - Sunday  |  4 p.m. - Closing
Palapa (House Favorite) $10
Our signature House Margarita
Gold Tequila
Triple Sec
Lime Flavor
**Make it Blue or Pomegranate +$1**
Top-Shelf Shaker (House Favorite) $16
El Mayor Barrel Select
Grand Marnier
Fresh Lime And Orange Juice
Splash Of Pineapple Juice
Homemade Margarita Mix
Patron Tower Margarita $68
Four Frozen 12oz Patron Margaritas
Lime, Strawberry, Mango, Blue
Skinny Raspberry $11
Exotico Reposado
Grand Marnier
Fresh Lime & Orange Juice
Muddled Raspberries
Corona-Rita $14
House Margarita
Served with an 8 oz Corona
Sangria Swirl $11
Our House Frozen Margarita
Swirled with Sangria
Hibiscus Margarita $11
El Mayor Barrel Select
Triple Sec
Agave Nectar
Fresh Brew Hibiscus Tea
Cucumber Jalapeño $11
1800 Cucumber Jalapeño
Fresh Lime Juice
Grand Marnier
Agave Nectar
Spicy Grapefruit Margarita $11
El Mayor Barrel Select
Fresh Grapefruit Juice
Jalapeños
Fresh Lime Juice
Agave Nectar
Coconut Lime $11
1800 Coconut Tequila
Triple Sec
Lime Juice
Simple Syrup
Mangonada Margarita $12
Corralejo Silver Tequila
Orange Liqueur
Mango Pure
Chamoy
Tajin
Margaritas To-Go
Palapa Margarita 12oz Can
Pour over ice to make a margarita...
Flavored Margaritas or Daiquiris
A Frozen Mixture of Tequila or Rum With your Choice of Flavors:
Mango | Banana | Peach | Strawberry | Raspberry
Pina Colada $11
Bacardi Coconut
Zaya Gran Reserva Rum
La Paloma $11
El Mayor Barrel Select
Fresh Grapefruit Juice
Agave Nectar
Fresh Lime Juice
Served With A Salted Rim
Mules (Mexican or Motown) $12
Milagro Silver OR
Valentine White Blossom Vodka
Ginger Beer
Fresh Lime Juice
Mojito Cubano $11
Bacardi Superior Rum
Fresh Mint
Lime Juice
Simple Syrup & Soda
(Raspberry & Coconut Available)
Sangria
New Amsterdam Peach Vodka
Triple Sec, Simple Syrup,
New Age White Wine or Red Wine
Bottle Beer (Mexicana)
Corona Extra
Corona Familiar
Corona Light
Corona Premier
Dos Equis Ambar
Dos Equis Lager
Estrella Jalisco
Modelo Especial
Negra Modelo
Pacifico
Tecate
Tecate Light
Sol
Victoria
Other Bottle Beer
Bud Light
Michelob Ultra
Budweiser
Miller Lite
Cerveza en Barril
Ask Server About Rotating Tap List
Michelada
Mexican Style Bloody Mary!
Made with your choice of Mexican Cerveza, Assorted Sauces, Spices & Pepper, Fresh Lime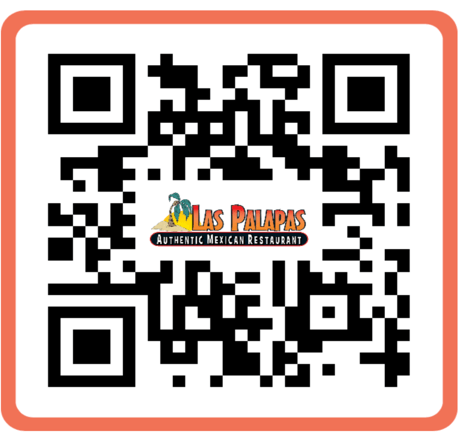 Tequila Menu
Scan the QR Code or click the button below to browse our Tequila Menu online. We have a large selection available for you to choose from.